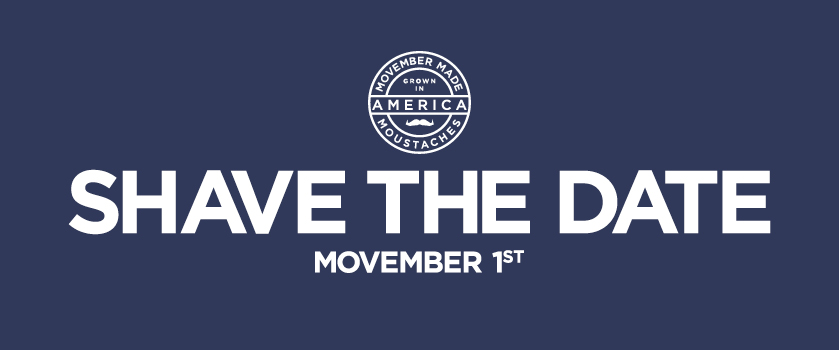 Shave the Date: Movember 1st
is the official start of Movember, a day to shave down and get excited about the hairy month ahead. Kick off the month by gathering friends, family and colleagues together at your workplace, favorite barbershop, school, or local hang out and get Mo Bros shaved down! Make sure everyone at your event is signed up for Movember.
How to Participate:
Create your own shave down event! A Shave the Date event can be as big or as small as you would like to make it. Get a group of Mo Bros and Sistas together at your workplace, local barbershop, school, community center, organization headquarters, etc. and get Mo Bros shaved down. Here's an
example
of how to host a Shave the Date: Movember 1st party in your office from our friends at Amazon.
•
Register
your Shave the Date: Movember 1 event on the Movember events page.
•
Use your business to hold an event where employees or community members can come get a shave – hire barbers, set up shaving stations, encourage registration on Movember.com – get creative!
•
Barber by trade? Register your barbershop as a team at Movember.com and offer a special Shave the Date deal for registered Mo Bros on Movember 1st (i.e. free shave).
•
Spread the word! Use #Movember when sharing event updates on social media. Your pictures may even be re-shared via Movember social media channels!
Fundraise $25 by 10/25 to be eligible for a FREE limited edition Movember x Harry's razor – delivered right to your door! Start your month clean-shaven in style thanks to our friends at Harry's. This offer is only available while supplies last – so be sure to redeem your prize on Harrys.com once you receive the coupon code. Terms and Conditions apply.