Search
Find a person or team to donate to
General
Make a donation directly to the Movember Foundation
Help change the face of men's health
General donation
Funded Programs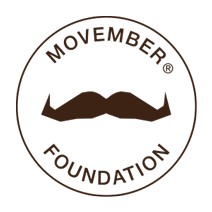 We're proud of all that the Mo community has helped us achieve, but we only have one definition of success: finding breakthroughs that produce tangible improvements in the lives of men affected by prostate cancer, testicular cancer and suicide prevention.
Your donation will help us fund world-class programs that are saving and improving the lives of men.
Thank you – together we are changing the face of men's health.
ENDORSED BY