A new technology is helping doctors better identify and treat prostate cancer in men with advanced disease.
Richard Cook was 55 when he was first diagnosed with metastatic prostate cancer. "It really concentrates your mind" says Richard, a barrister and founder of an affordable residential college for university students in Melbourne. "Will I see next Christmas? Will I see that new skyscraper finished? You treasure every day".
In the 13 years since diagnosis, Richard's journey through prostate cancer has included treatment with brachytherapy, antiandrogen therapy and chemotherapy.
Eventually, all have failed.
"Having gone through all the other options, including the end of chemotherapy, there's basically nothing else you can have", Richard explains.
It's for men like Richard who have exhausted all options, that PSMA – or Prostate-Specific Membrane Antigen – offers a new hope.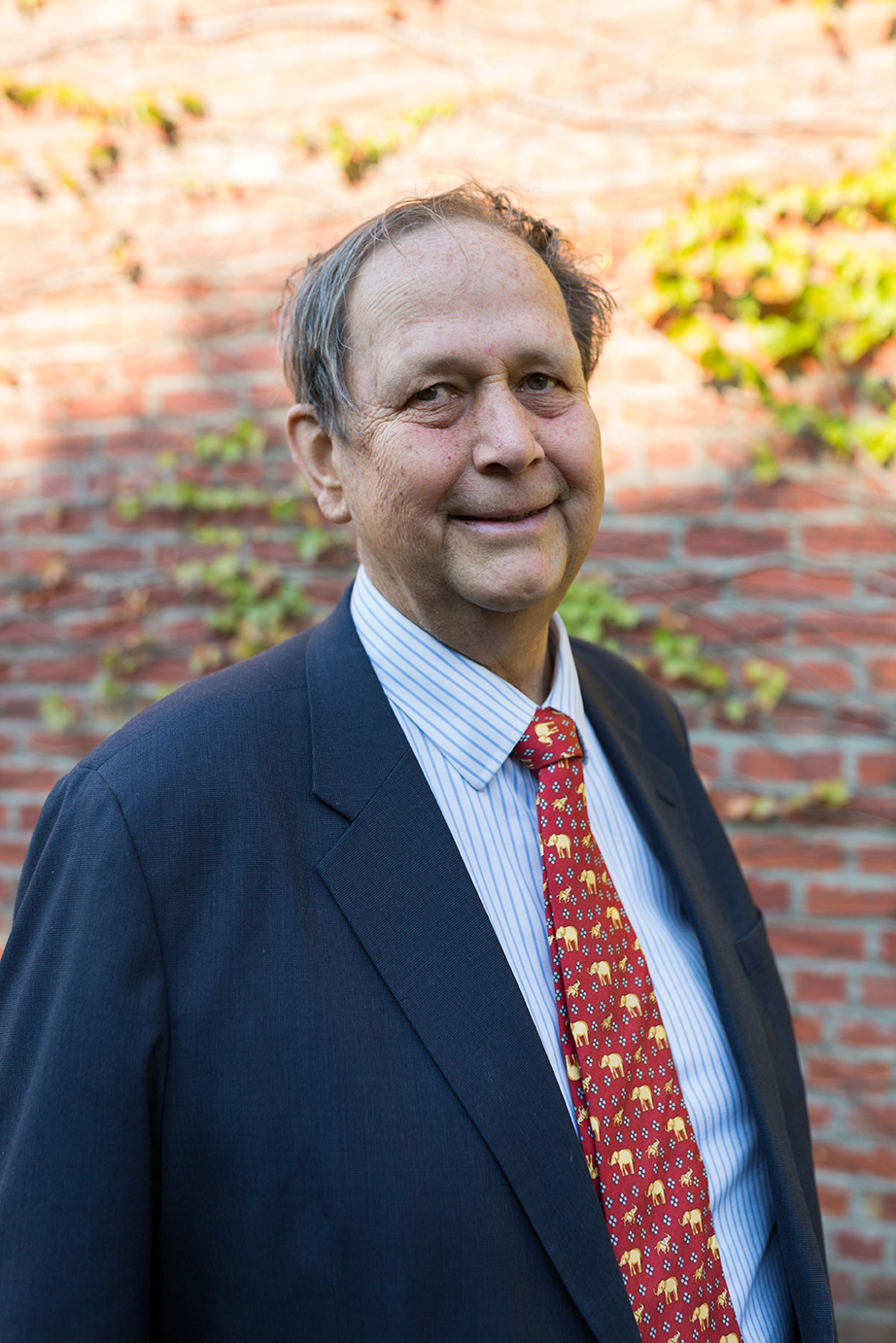 PSMA is a protein that sits on the surface of prostate cancer cells.
Because of this tiny molecule, cancer cells can be more easily found, and in some cases more easily destroyed.
The search and destroy value of PSMA is the reason it's now considered a 'theranostic': an agent that can be used both as a diagnostic tool (the searching part) and a therapy (the destroying part).
And while it's hoped that it will be beneficial for those at all stages of the disease, it's proving to be particularly useful for men like Richard with advanced prostate cancer. Richard finished his treatment early in 2017 and since then has been living a normal life with no significant cancer recurrence on follow-up scans.
"To date, there hasn't been a good way to look at small amounts of cancer in a patient, and to find that cancer so you can pin point it and treat it" explains Martin Pomper, Professor of Radiology at Johns Hopkins University in Baltimore.
For men with advanced prostate cancer, standard imaging involves a CT scan, a bone scan and maybe an MRI. Yet even together, these tests can sometimes miss the signs of advancing disease.
Michael Hofman, Professor of Nuclear Medicine at the Peter MacCallum Cancer Centre in Melbourne, describes it as a bit like Where's Wally.
"You do a scan – a CT or MRI scan- and you get unbelievable images with lots of detail. But if you're trying to find Wally, it can be hard."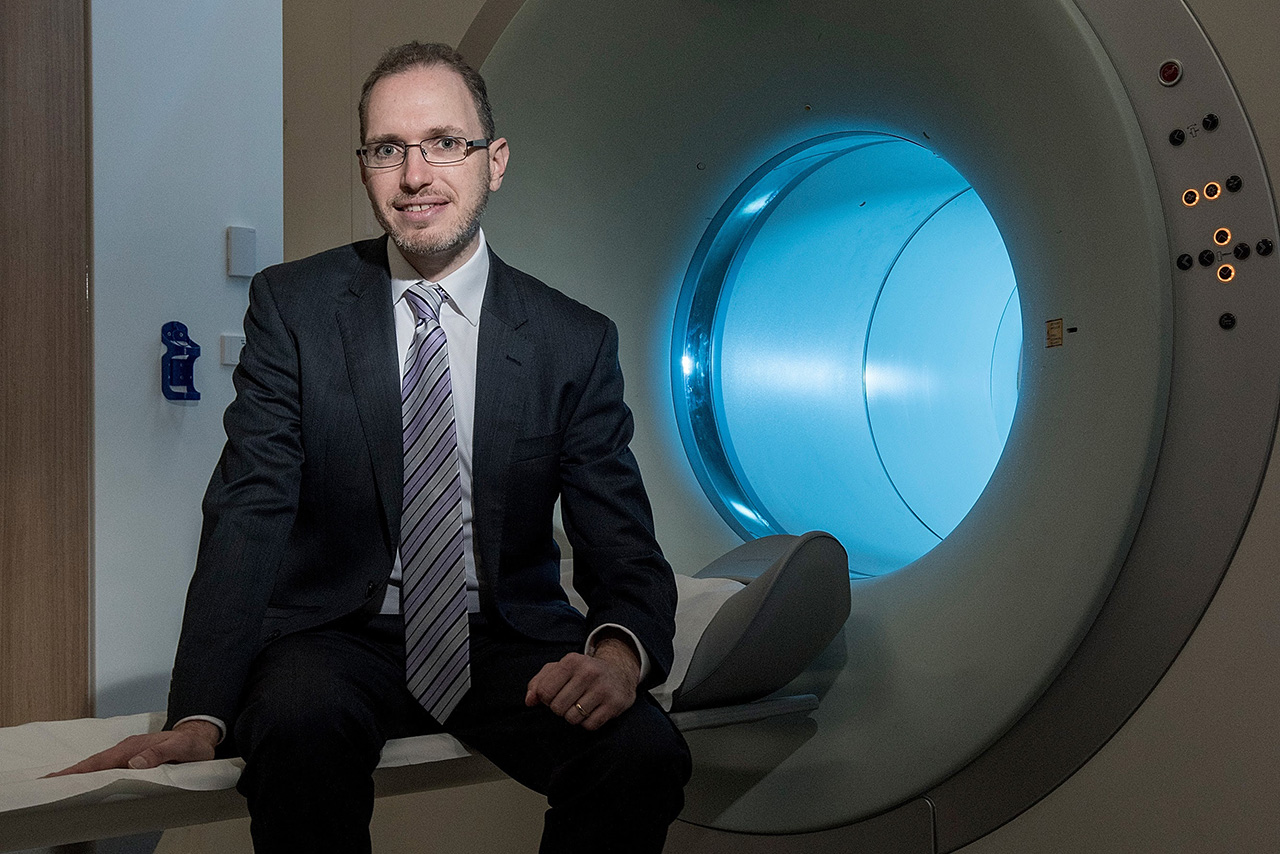 PSMA offers another tool to find Wally. Using a radioactive substance, such as fluorine-18 or gallium-68, that attaches itself to PSMA, prostate cancer cells light up on PET scans. For some men, like Richard Cook, the images are profound: "I'd had PSMA imaging done, and I lit up like a lighthouse."
"It's a really clever way to find and visualize prostate cancer" says Professor Hofman, who also oversees Richard's treatment. "On PSMA PET we can visualise disease down to as small as 2-3 millimetres. Which is extraordinary for imaging."
The Movember Foundation might be considered an early adopter when it comes to this promising technology. Since 2011, the Movember Foundation has invested more than $3.2M across 11 global projects in supporting developmental work to help build the evidence around PSMA as an imaging agent. This includes support for the recently launched ProPSMA study – a randomised trial examining the diagnostic accuracy of PSMA PET scans being led by Professor Hofman – as well as the Global Action Plan (GAP2) Advanced Prostate Cancer Imaging Initiative, which uses global collaboration to harness the power of research teams from around the world. This work is made possible through partnering with leading men's health organisations around the world, including the Prostate Cancer Foundation, Prostate Cancer Foundation of Australia, Australian and New Zealand Urogenital and Prostate Cancer Trials Group, Prostate Cancer Canada, and Prostate Cancer UK.
One of these researchers is Dr Frederic Pouliot, a urologic oncologist at Laval University in Quebec, Canada, who recently presented findings from a Movember-funded study examining the diagnostic performance of PSMA PET compared to other tests.
"We were interested to see if these tests could be used to determine which patients would benefit most from salvage radiation therapy ", explains Dr Pouliot.
And PSMA PET outperformed all other approaches.
As Frederic says, "With PSMA PET, we can tell far better where the cancer is and treat it accordingly. That changes how we counsel patients about their expectations, and how we target our treatments."
Image-guided therapy using PSMA is now one of these treatments. A switch in the radioactive agent from gallium-68 or fluorine-18 to lutetium-177 (a therapy called Lu-PSMA), shifts the process from one focused on finding prostate cancer cells, to one focused on destroying them.
Unlike chemotherapy which is a broad-brush approach to treating cancer, Lu-PSMA is highly specific to prostate cancer cells. This limits the amount of radioactivity other cells are exposed to, helping to reduce the side effects from treatment.
While the technology has been used to treat other cancers, it's still fairly new for men with prostate cancer.
As Professor Hofman notes, "We have a highly targeted therapy, unlike some conventional therapies like chemo that have a lot of side effects and damage a lot of normal tissues. PSMA therapy is extremely targeted, and it seems to be highly effective in patients who have failed conventional therapies."
For Richard Cook, treatment with Lu-PSMA was quite different from chemotherapy. "It takes around 20 minutes. In my case, it didn't have any after affects at all. You could just go back to work that day".
While early results like Richard's are promising, more evidence is needed that treatment using Lu-PSMA is safe, effective and cost-effective before it can be publicly funded.
The aptly named TheraP trial is an important step toward this, and receives funding from the Prostate Cancer Foundation of Australia, Australian and New Zealand Urogenital and Prostate Cancer Trials Group, and the Movember Foundation. The trial is currently recruiting patients to participate, largely at hospitals that were brought together as part of the ProPSMA study.
"Governments need high level evidence from high quality, randomised trials showing improvements in patient related outcomes before they fund anything" explains Michael Hofman.
Results from the ProPSMA study, TheraP trial, and Advanced Prostate Cancer Imaging Initiative are critical steps in building this high-level evidence, which will allow more men to benefit from PSMA imaging and therapy.
For Richard Cook, "PSMA lets me do wonderful things like watch my children and grandchildren grow up, keep running my college, keep on being a barrister".
Which means more time for men, in better health, with those they love.