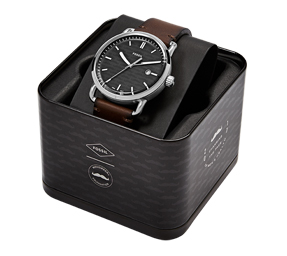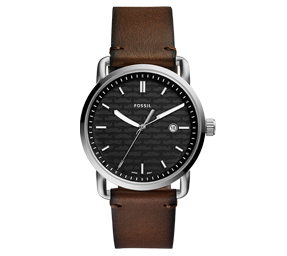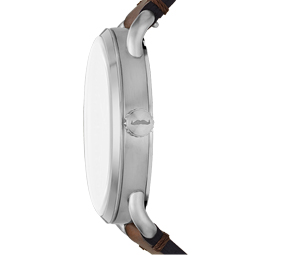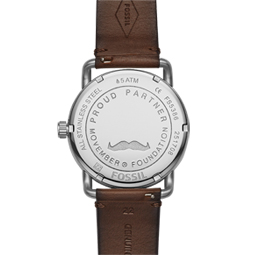 It's time to support men's health: Fossil and the Movember Foundation are proud to bring you a limited-edition watch that brings awareness and raises funds throughout the month of November and beyond.
The watch showcases a 42mm stainless steel case with a moustache-printed dial, matching etched emblem on the crown, and Movember logo engraving on the caseback. The hour and minute hands are designed to mimic shaving blades while a moustache comb tracks the seconds.
Crafted from an oil pull-up leather, the strap features subtle brown stitch bar-tacking and a signature stitch tip. For every collaborative watch and watch strap sold, 20% of the watch's retail price will be donated to the Movember Foundation. It's Mo time!