On Giving Tuesday, November 29, 2016, our partners at
Sofar Sounds
will be treating 150 lucky winners to an exclusive concert experience at Movember Headquarters in Culver City, CA. Sofar has hosted 4,500 intimate music experiences in over 270 cities around the world since 2009, and is now uniting the talents of Gavlyn, Smoke Season, and Geographer for a night of music benefitting the Movember Foundation. Get to know the artists below, and be sure to enter the lottery to win your own spot
here
(and don't forget: every time you share the event on Facebook you increase your chances of winning 2 free tickets!)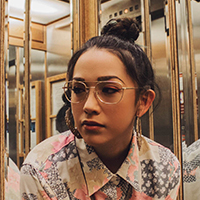 Gavlyn
Gavlyn is a Latin American Hip Hop artist from Los Angeles, CA, who has been spreading her unique sound throughout the globe with a grassroots hustle. In 2010, she released her debut video "What I Do" which went on to gain over 8 million views on YouTube. Gavlyn has released 5 solo albums under the independent label Broken Complex. Throughout the years, Gavlyn has been featured on multiple major media outlets including Snoop Dogg's GGN, MTV, and Mass Appeal. In an ever-changing industry Gavlyn has earned her spot as one of the top female MC's in the game.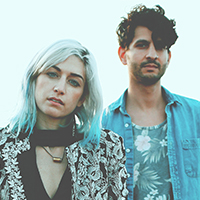 Smoke Season
Los Angeles-based Gabrielle Wortman and Jason Rosen, the duo that comprises Smoke Season, both grew up around the NYC area, and produce a sound stemming from what they call "east coast heads and west coast hearts." Their hazy blend of psychedelic Americana and electro-soul has given this fiercely independent duo a fair share of buzz that has mounted in recent years, even earning them a place as "the up and coming band you wish you were in" (Pancakes & Whiskey, 2015).  They've independently released 3 EPs, 5+ music videos, toured tirelessly with internationally known acts and become a regular on the stages of nation-wide festivals, such as SXSW and CMJ.  

Their newest EP, according to Rosen, "really captures the heart and soul of who we are as artists in this moment."  He describes the direction of the songs on this release as "1 part electronic beats, 1 part psychedelic soul and 2 parts whiskey under the Mojave Desert stars."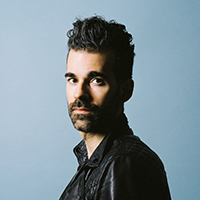 Geographer
In the summer of 2005, after a series of deaths in the family, Michael Deni left his hometown in New Jersey for San Francisco. He spent the next several months with his guitar and a synthesizer, turning that tragedy into the songs that would soon become the foundation for Geographer. With the additions of cellist Nathan Blaz and drummer Brian Ostreicher, Geographer spent the next year cutting their teeth in the Bay Area, winning over crowds with the heart-pounding epics that make up their debut record, 'Innocent Ghosts'. After being selected one of three 'Undiscovered Bands You Need To Hear Now' by SPIN Magazine and garnering considerable word-of-mouth praise from their energetic live shows, they've been building on the synth-driven aesthetic of their original single, while flirting with darker, more esoteric underpinnings. The record merges Geographer's aptitude for crafting beautiful, haunting melodies with textural sounds and polyrhythmic energy, marking an evolution of their distinct style.