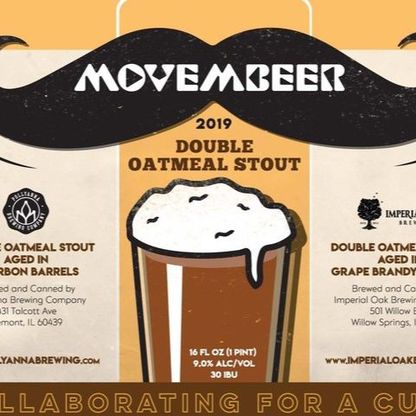 Imperial has raised $10,823 since 2014.
My motivation
Fundraising for cause areas including:
On Saturday, November 10th from 11am-5pm, Imperial Oak & Pollyanna Brewing Company are collaborating to cure during our "Movembeer" event featuring variations on our barrel aged Imperial Oatmeal Stout recipe . We have hourly tappings at each brewery, a FREE trolley, a Movembeer logo snifter, awesome raffle packs, and food trucks at both locations. Get your logo snifter and fill for $10, and refills for just $8. Available to go; 16oz two-packs of the base barrel aged beers for $17. All glass sales and raffle monies go to benefit the foundations.
Read more

 +
Read less

 -
How I'm
getting involved
0 people are going
November 16, 2019