Having fun and doing good is something we take seriously at the Movember Foundation and we encourage our community of Mo Bros and Mo Sistas to fully embrace this attitude. Everyone gets it – it's fun to change your appearance by trying to look like Tom Selleck, Ron Swanson or the Mario Brothers. It helps knowing that a new Movember moustache is also doing a lot of good by spreading awareness for serious men's health issues.
The awareness and quality of conversations being raised this Movember is unprecedented. We've been fortunate to see the moustache grow in some of the unlikeliest places and hear poignant stories from cancer survivors. Take a look at some of the highlights from Movember 2014.
Mo's Around the World
From the Cliffs of Moher in Ireland to the streets of Times Square, the iconic Mo has popped up everywhere.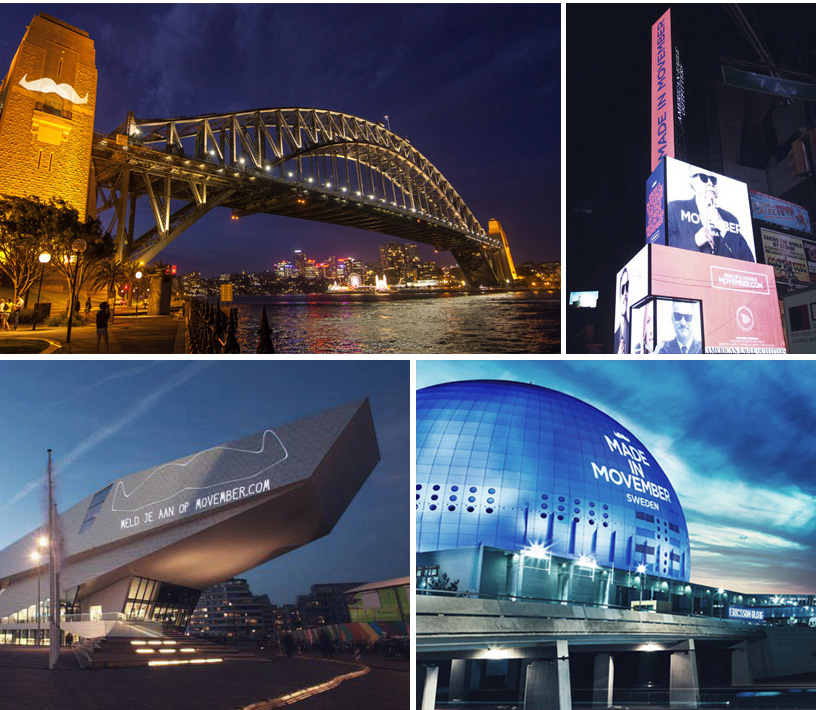 Sydney Harbour Bridge, Australia
Times Square New York, America
EYE Film Museum, Netherlands
Ericcson Globe, Sweden
Graffiti artists from various nations made the streets Mo engaging for the month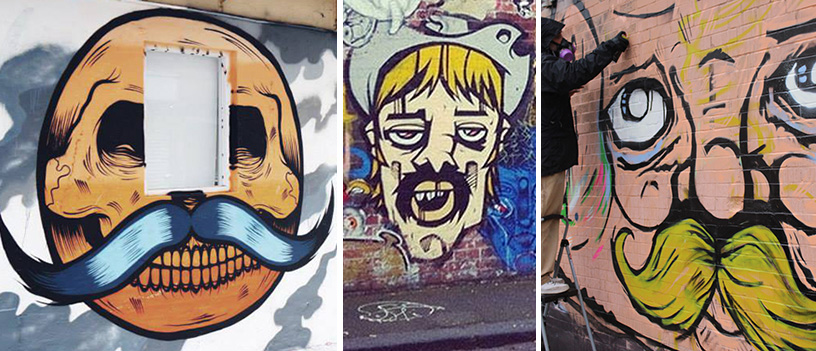 Hong Kong
Melbourne, Australia
Toronto, Canada
Planes, trains and automobiles
These lean, mean, moustachioed travel machines are sparking conversations worldwide. Honk if you're hairy!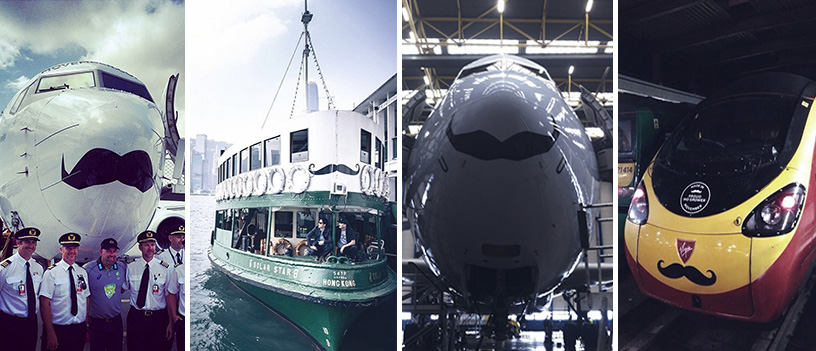 Darren Lehmann, coach of the Australian Cricket team unveils the Qantas B737 in Perth (Qantas Airlines, Australia)
The Star Ferry Pier, Tsim Sha Tsui, in Hong Kong (Star Ferry, Hong Kong)
Brussels Airline unveils the Mo plane (Brussels Airlines, Belgium)
National Express coaches don moustaches as they traverse Great Britain. (National Express Coaches, Great Britain)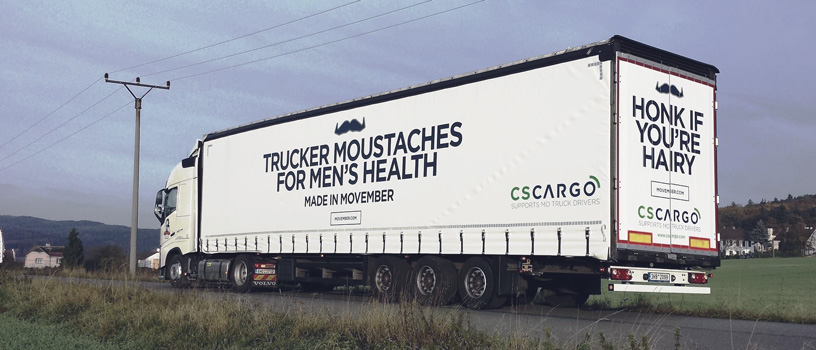 Mo Bro, truck driver, and men's health advocate Filip Moupic is cruising through some of Europe's largest cities with his Mo truck… Follow the journey here.
Getting Social
Social media is key to keeping the Movember movement engaged around the world. Pinterest, Twitter and even Snapchat are spreading the word.

The personal connection
Many of our Mo Bros and Mo Sistas support the Foundation because of a personal connection to prostate cancer, testicular cancer or mental health. Whether affected directly, or impacted by a loved one's battle with health issues, many of our Mo's share their story with the community to spread awareness and education to encourage men to change the way they look at their health.
South African Mo Bro Shaun Harris was diagnosed with testicular cancer at the age of 28 in 2011.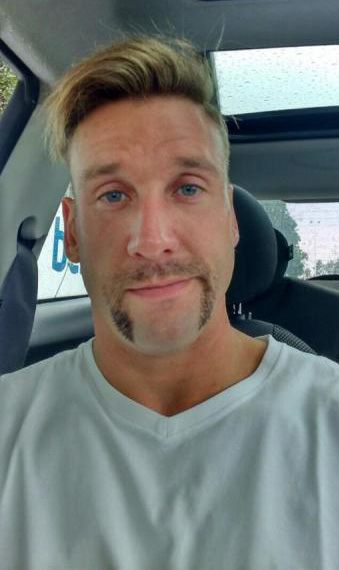 Read more about Shaun's journey here.
"I could not believe that this was happening to me. I was rushed into surgery where one of my testicles was removed, they were however unable to operate on the tumour in my abdomen… I believe that listening to my body, seeking a second medical opinion and not brushing off what I was feeling saved my life. Testicular cancer does not have to be a death sentence if it is detected early enough and I am lucky that the cancer had not progressed past a stage where treatment was no longer a viable option."
Australian Mo Bro Kieran Ryan took his moustache for a massive 100km run to raise awareness and a whopping $26,000 for men's health in 2012. Originally, Kieran wanted to participate in Movember for a laugh – what would he look like with a moustache. But his motivation quickly changed in 2009 when he lost a friend to suicide.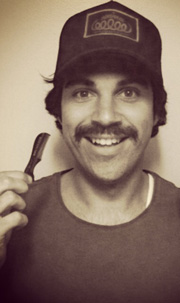 Read more about the distance Kieran is planning to tackle this year.
"I thought 'we're too young for this to be happening' and from there Movember became part of my life. I wanted to undertake an activity to get people's attention, something which was challenging and which I was passionate about. People who are suffering from mental health problems are hurting - I wanted to put myself in a position that would test me. I wanted people to see that it was hard and it was a battle that I was taking on one step at a time."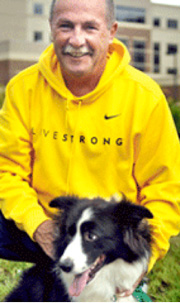 Read how Jamie is continually encouraging others to have conversations about their health.
American Mo Bro Jamie Lindsay joined the movement in 2008 while volunteering for the LIVESTRONG Foundation after being diagnosed with stage IV lymphoma. Jamie had the tools and skills to become an empowered patient, advocating for his own health and medical decisions. While actively monitoring his own health, Jamie went for a semi-annual check up. The doctor performed a DRE exam and discovered two lumps on his prostate, additional tests revealed moderately aggressive cancer in both lobes of his prostate. The hope is that his prostate cancer will be slow growing, giving him time to see a breakthrough in prostate cancer treatment, like laser surgery or new pharmaceutical drugs, to kill the rest of his prostate cancer.
"You have to advocate for yourself. If there is something that ails you, you have to look into it."
Mo Mentors and Ambassadors
While every Mo Bro and Mo Sista is a legendary rock star in our eyes, Movember does attract some other well-known figures. These Mo's use their popularity to spread awareness to the masses.

Australian Cricketer Mitchell Johnson
South African Comedian Dusty Rich

Sir Paul McCartney
Supermodel Cindy Crawford

The outpour of support around the world has been incredible. It's important to remember that awareness is only half the battle. To carry on making a significant impact on the face of men's health we need to continue our work as a strategic funder, supporting innovative, world-class
programs
in the 21 countries we serve.
We're tacking some of the biggest issues in the areas of
prostate cancer
,
testicular cancer
and men's
mental health
. We're making progress but we have a long way to go to move the dial on current male health stats, which speak for themselves:
- 1 in 7 men will be diagnosed with prostate cancer
- Testicular cancer is the most common cancer in men 15-35 year olds
- More than four times as many men as women die by suicide in the US
We're proud of all that we've achieved, but we only have one definition of success – improving awareness levels of key health issues men face during their lives and finding breakthrough solutions that produce tangible improvements in the lives of those dealing with prostate cancer, testicular cancer and mental health issues.
Help us to achieve this by
making a donation
today.
Donate