Today on World Mental Health Day, we're delighted to announce the second year of our partnership with Harlequins Foundation and a new program to support good mental health and resilience in young athletes in the UK: Ahead of the Game.

Ahead of the Game (AotG) aims to improve youth mental health through community organised sport and targets adolescent male mental health by engaging with the whole community around the local sports club. It involves a series of different programs which have been designed with input from young male athletes, coaches, and parents for those very same groups.

Through November-December 2019, The Harlequins Foundation and Movember are running an in-depth pilot for Ahead of the Game in the UK. The programme aimed towards athletes, coaches and parents – provides tools on how young men can talk about their mental health, get help when needed and overcome life's challenges. When athletes feel mentally well they can play better too.

Ahead of the Game is a multi-layered programme and includes educational workshops and materials for athletes, coaches and parents.

"Ahead of the Game is a multi-layered programme and includes educational workshops and materials for athletes, coaches and parents."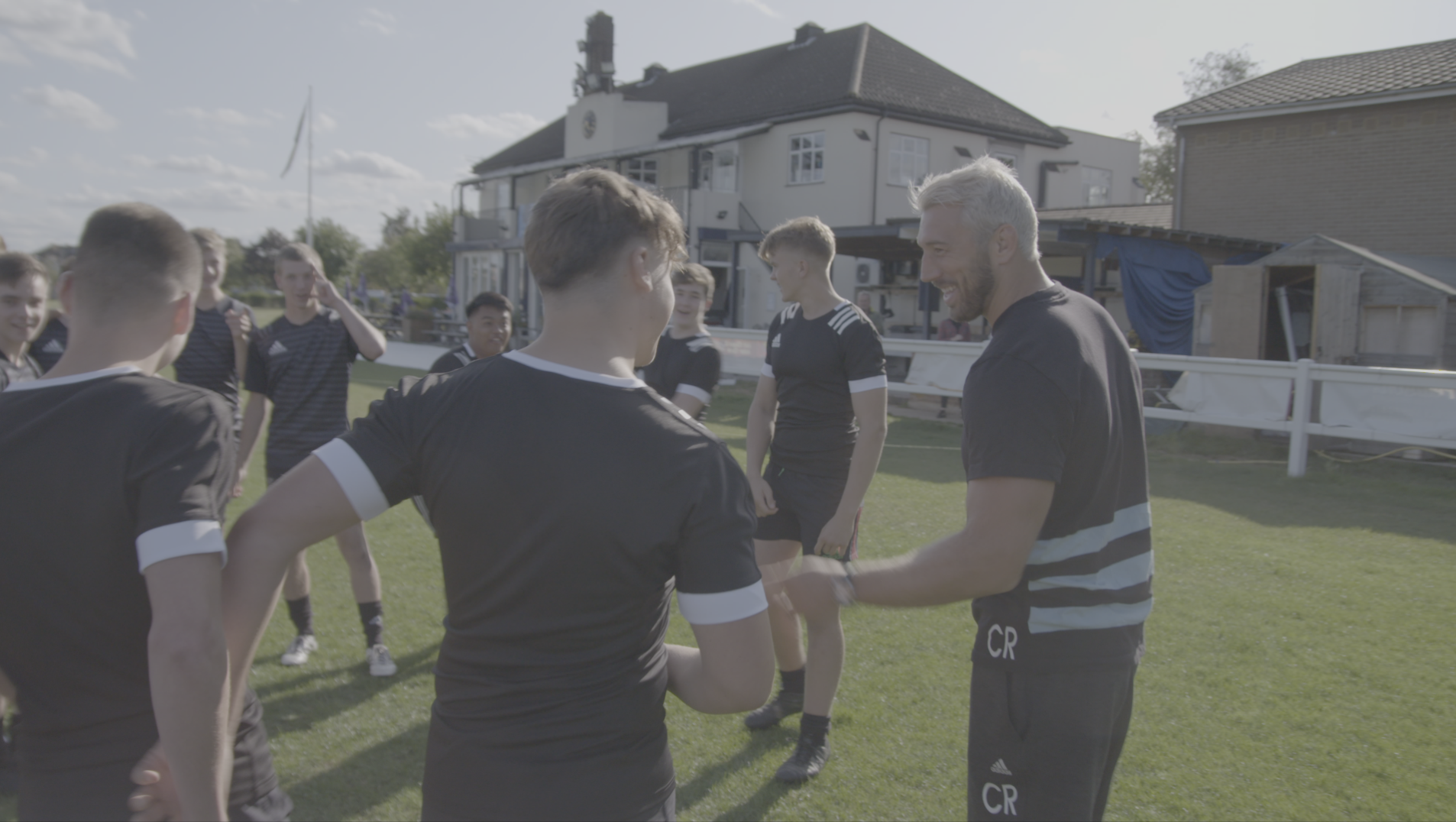 How it works:

Participating clubs sign up for the program which is delivered throughout the season. Programmes are available for adolescent males aged 12-17 years, their coaches and parents of the players to participate. Ahead of the Game project is structured so that the project team can work closely with each sport in order to tailor the most effective way to deliver the program and engage young men for the greatest outcome.

The programs are supported by an Ahead of the Game awareness campaign rolled out through participating clubs. The campaign focuses on improving mental health knowledge, decreasing stigma and promoting helpseeking.

The program is delivered with the following elements:
Mental Health Literacy Training
Resilience Training Your Path to Success in Sport
Motivating Young Men in Sport
Harlequin FC Flanker has met some of the young athletes who'll be benefiting from Ahead of the Game. Chris said
'I am proud to be the face of The Harlequins Foundation and Movember's Ahead of the Game programme. Improving the mental health of young men in our community is a hugely positive goal. I am sure it will have a long term and lasting impact on men's health'.
How can you get involved?
Support your community/clubs today by signing up to take part in Movember, and join the Harlequin F.C.
challenge
The Harlequins Foundation changes lives through sport via a focus on activities that:
Improve life opportunities, e.g. developing key life skills in primary school children through the Skills Builder programme.
Champion inclusive societies, e.g. targeting traditionally under-represented groups in playing and/or watching rugby, (BAME, LSEG, Disability), as part of Project Rugby.
Promote wellbeing, e.g. delivering a mental health programme to and for adolescent young men, parents and coaches in partnership with Movember.
This is achieved through a mixed approach to delivery, including:
Direct delivery in the Harlequin heartlands (the four Boroughs in and around our home The Stoop, as well as our International Rugby Leaders Programme in numerous countries across the world);
Supporting campaigns that are relevant to our delivery focus of skills, wellbeing and inclusion; harnessing the assets unique to Harlequin (such as players), to increase engagement and reach;
Identifying strategic partnerships that share our values and champion our focus areas;
The development of free-to-use resources, such as toolkits, that support the scaling up and sustainability of our programmes.
For further information about The Harlequins Foundation and the Pilot programme: Ahead of the Game - please contact
wellbeing@quins.co.uk