Mo Bros and Mo Sistas participate in Movember for many different reasons. For some it's the fun and conversations sparked by growing a new moustache. For others, like photographer
Blair Bunting
, it's the serious side of what Movember does that drives him to participate.
In the early fall of 2012, Blair began experiencing intense panic and anxiety attacks. "With these attacks," describes Blair, "all logic goes out the door, and it's a scary mindset to be in." Blair felt isolated and like there was no outlet for him to talk about this mental health condition.
A few months later, his problems compounded when he was summoned home early from a vacation with his wife. His dad had urgent news to tell them – he had been diagnosed with prostate cancer.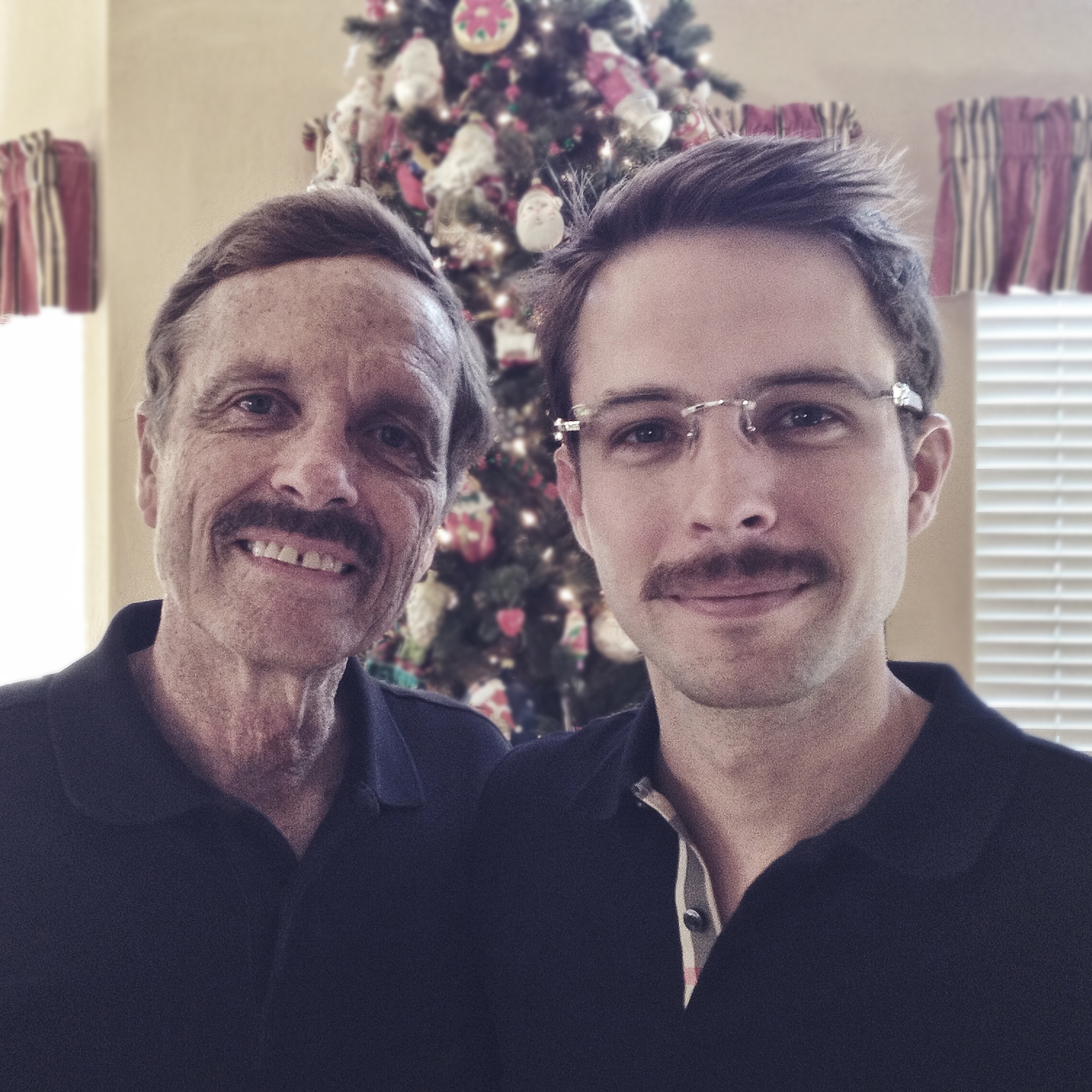 Blair's world stopped. "You don't think about prostate cancer when you're in your thirties," Blair said. "Men's health can correlate with time and when you have someone in your life whose time may be limited, it puts health into perspective.
About a month later, Blair, an ambassador for Maurice Lacroix, was scheduled to do a photo shoot with Movember CEO and co-founder
Adam Garone
, for our 2013 partnership with
Maurice Lacroix
.
At the shoot, Blair learned more about Movember's mission to have an everlasting impact on the face of men's health. He and Adam talked about the power the moustache has to spark an honest conversation. "Guys will talk about a pulled muscle from the gym, but beyond talk of health relating to physical fitness, men are reluctant to talk about mental health or cancer," said Blair. It often takes a personal connection to make Movember relevant for younger men, because serious men's health issues, like prostate cancer, haven't affected them yet.
Adam mentioned during the photo shoot the Movember Foundation's move into the mental health space. At that moment, Blair felt an even stronger personal connection to Movember. He realized Movember could be an outlet to share his own story.
Blair now uses Movember as a platform to tell other men who are experiencing mental health issues that they are not alone. Blair's dad taught him to be honest in any situation – even if it is a harder route. This Movember, Blair wants us to be honest with each other and ourselves. Blair continues to get more photographers involved and is sharing his story with his artistic community. His goal is to make at least one person's life better by starting a conversation about men's health.
"If someone can find support for something they never knew they had support for, that'll make it all worth it. You have to take responsibility and be willing to give up your privacy by sharing your story to try to make someone else's life better."
Thank you to Mo Bro Blair and all the members of the Mo community who give of themselves during Movember to change the face of men's health.
Donate