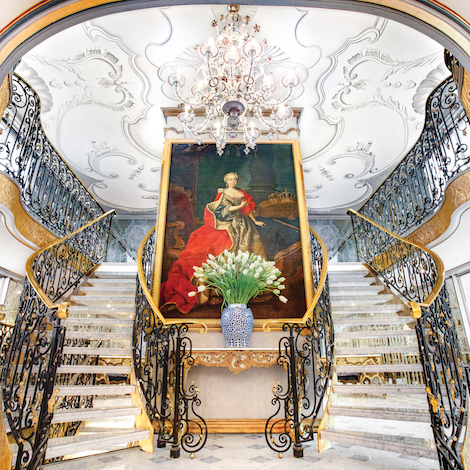 2017 PRIZE DETAILS

The Mo Mo is the Mo Bro or Mo Sista who raises the most money in 2017. And for someone who has already given Movember the world, we want to give the world in return. That's why our friends at Uniworld Cruise will be giving this year's Mo Mo an unforgettable, all-inclusive, Uniworld Boutique River Cruise for two in a European destination of their choice.

From creating one-of-a-kind ships, to ensuring that every detail of your time is flawlessly executed, Uniworld goes above and beyond to deliver a truly exceptional experience. Guests deserve the absolute best of everything and the difference is truly in the details. Everything Uniworld does is focused on a singular goal: to give you the unique and unforgettable experience you seek, with the personalized service you deserve.

This year's Mo Mo can select any of the following 8-day, 7-night cruise itineraries, built to go beyond anything you could have expected:

"Castles Along the Rhine" – Basel to Amsterdam
"Paris & Normandy" – Paris to Paris
"Burgundy & Provence" – Avignon to Lyon
"Bordeaux, Vineyards & Chateaux" – Bordeaux to Bordeaux
"Classic Christmas Markets" – Nuremberg to Frankfurt
"Danube Holiday Markets" – Budapest to Passau
"European Holiday Markets" – Nuremberg to Vienna
"Parisian Royal Holiday" – Paris to Paris
"Rhine Holiday Markets" – Basel to Cologne


Entries close at 2:00 PM (PST) on December 7, 2017. Cruise redeemable through December 31, 2018.
Terms and Conditions apply