MOVEMBER PARTNERS WITH
RISING BLACK CONTENT CREATORS
ROOTED IN THE WELLBEING OF YOUNG BLACK MEN


@rootedandrisingcollective
10 MEN. 11 WEEKS. ENDURING COMMUNITY.
Rooted & Rising is a collective of digital content producers gaining attention for their humorous, innovative, and thought-provoking content. They represent a diverse set of creative forms, interests and genres including golf, comedy, acting, music, filmmaking and designing tiny houses.

They are creative entrepreneurs. Rising in their careers. Passionate about their crafts. Collectively rooted in their commitment to inspire young Black men to live happier, healthier, longer lives.

That all begins with self-care practices so that creators maintain the energy and wellbeing to thrive. That continues with supporting each other as creative collogues and men. That then translates into entertaining content that models their experiences of brotherhood and self-care with their audiences.
THE MOVEMBER ROOTED & RISING COLLECTIVE 2021
The inaugural Rooted & Rising Collective was an eleven-week program designed to support creators with tools, resources and mentoring to develop and grow their passions into sustainable creative businesses.

Growing a business is only part of being a successful creative. Creators thrive by also taking good care of themselves, giving back to their community, and looking out for those coming up behind them. Modeling and engaging in self-care practices is essential for Black men who are overburdened by historical and ongoing threats to their life-chances that compound stressors on their wellbeing. Movember understands that a well-intentioned program alone can't solve these problems. However, we are committed to investing in innovative solutions that improve the mental health and quality of life for all men.

Rooted & Rising Collective is designed to equip creators with the tools and experiences to thrive personally and professionally while managing the stresses of growing a creative business, and to immerse them in storytelling approaches that encourage wellbeing practices within their audiences.
ENTERTAINING AND RELATABLE CONTENT MAKES AN IMPACT
This inaugural cohort produced 16 pieces of content incorporating self-care, each in their own distinctive voices, genres and forms – whether comedic, contemplative or cathartic. The videos have been watched hundreds of thousands of times and counting.

Research shows that young Black men who watched Rooted & Rising Content are 2.5 times more likely to embrace self-care, in service of better mental wellbeing.
THE MOVEMBER ROOTED & RISING COLLECTIVE SUPPORTS COMMITTED, DYNAMIC AND PASSIONATE CREATORS
Support the Rising. Like, follow and subscribe to the inaugural cohort of 2021.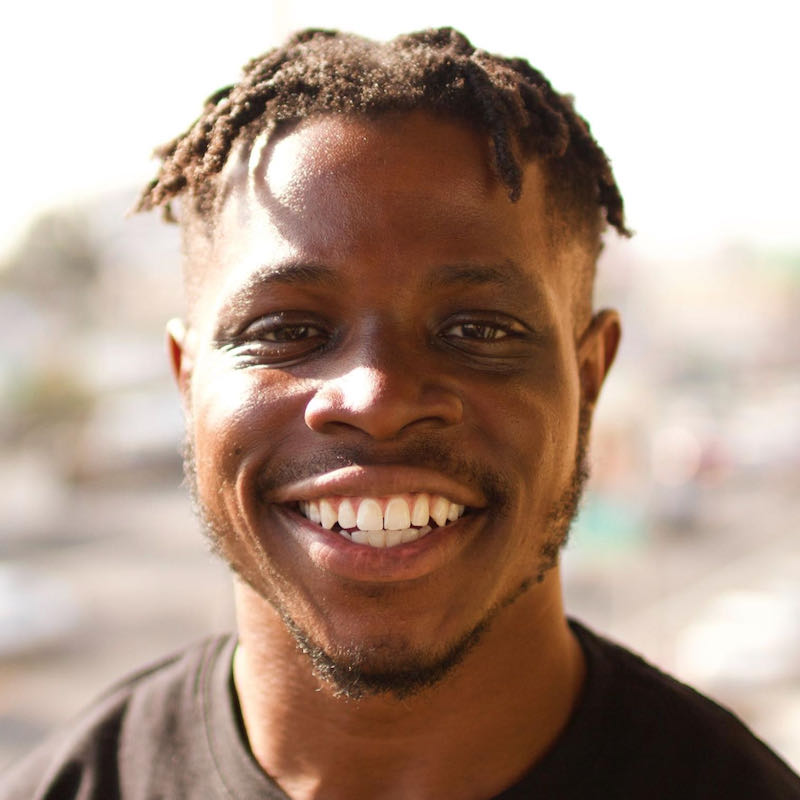 Benjamin Abiola

​

​
Benjamin Abiola is a multi-hyphenate creator based in Los Angeles, CA. Ben co-directed and wrote his first short film 'The Break In' under his production company Don't Wait Create. Ben has since written, directed, and starred in many award-winning films like: 'The Spot Is Mine', 'The Ticket', and 'December 21st'. Don't Wait Create is a digital production company that independently challenges the status quo. In lieu of waiting on industry validation, the company writes and produces original content (films, commercials, and sketches) while collaborating with artists on both sides of the lens to produce high-quality, reel-worthy content.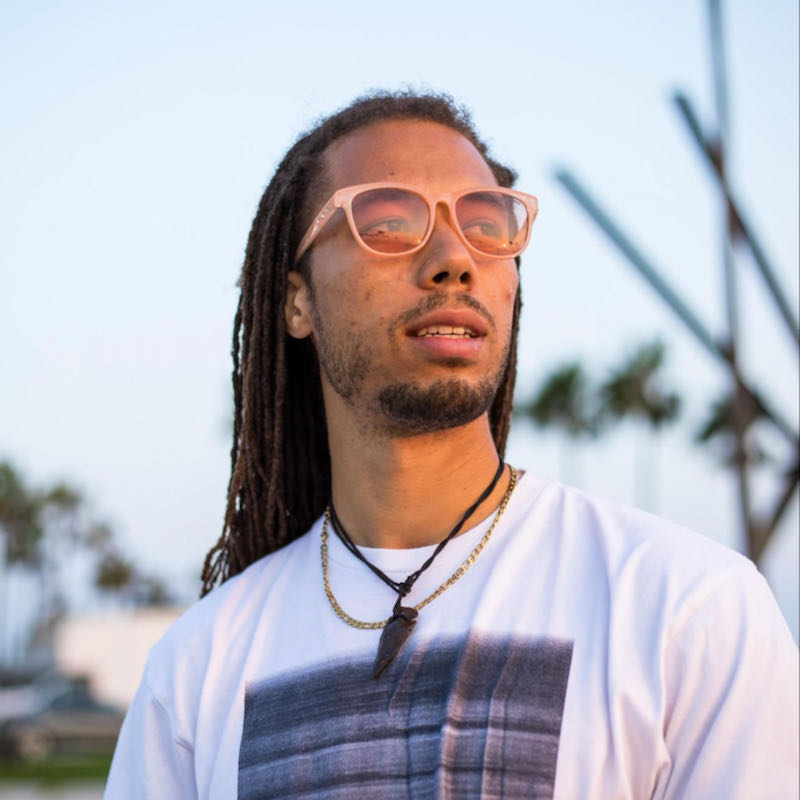 Princeton Brown

​

​
Princeton Brown is an award winning music producer, recording artist, songwriter, and audio audio engineer. He has worked with award winning international recording artists as well as won awards for soundtrack film productions. Princeton was born and raised in Minnesota with a strong Caribbean influence having a father from Jamaica who was also heavily into the music business and music culture. He travels back to Jamaica often and signifies his time spent in Jamaica in his early years to be some of the most influential moments shaping who he is and his music.

Princeton is also an educator teaching skills in music production and business to youth, as well as music creatives online through his online platforms under his business "Sonic Gold Productions." As a full-time working music creative he strives to create new music that inspires, uplifts, and brings change to people's hearts and the world. Princeton is a firm believer that the power of sound and music can bring peace and healing to the world because music is the language, we all speak.

Princeton now resides in Los Angeles where he is pursuing his career in music more strongly than ever and has aspirations of someday winning a Grammy and impacting people worldwide with his music.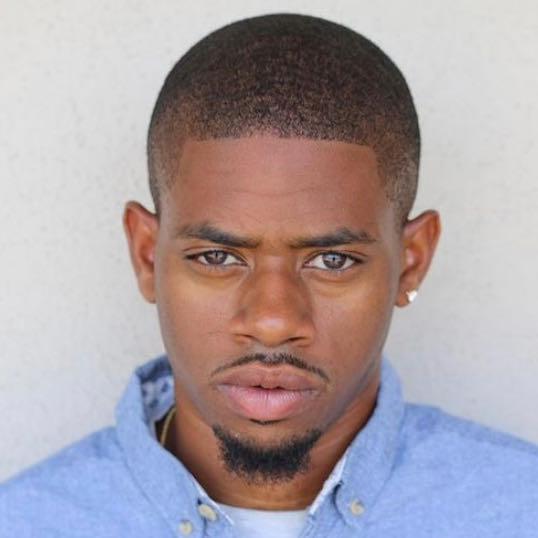 Richard Cannon

​

​
Richard Cannon was born and raised in Charlotte, NC. He graduated from North Carolina Agricultural and TechnicalState University with a degree in Journalism. During his time in school, he started creating content for social media and upon graduation relocated to Los Angeles, CA to pursue a career in the film industry. He has produced over 500 pieces of original work and founded his own production company, Booming Productions. Cannon's content consists of dramedy and special effects. His message to the world is to "believe in your creativity."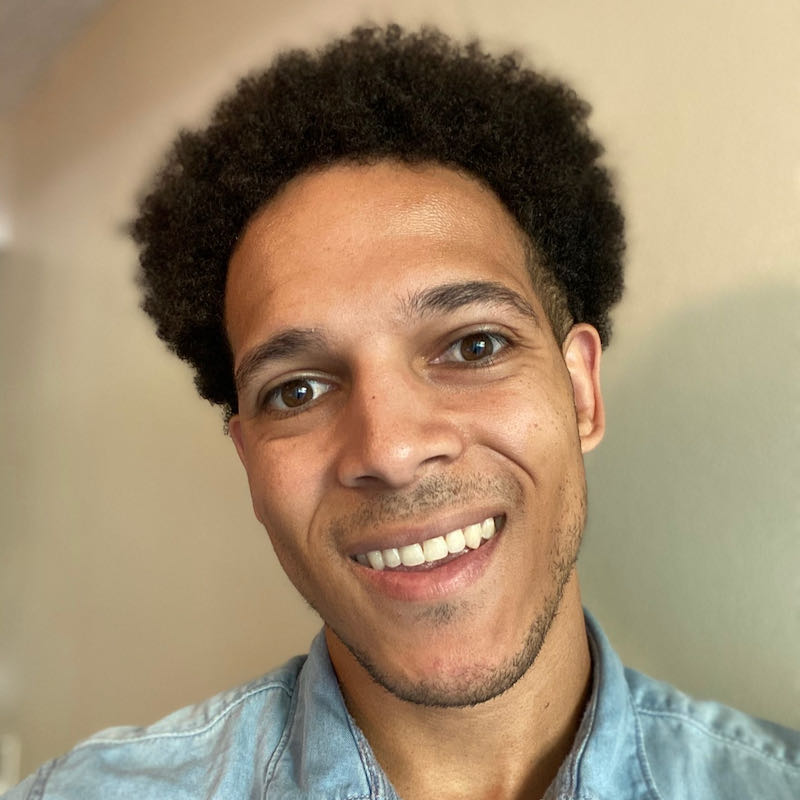 Justin Coleman

​

​
Quiet during the day, quite loud after work, Justin Coleman is a content creator with a passion for knowledge, comedy, and horror. From Los Angeles, CA, Justin has always been intrigued by writing and directing movies and taught himself how to use various video editing so ware to make his own content to share. Justin found success in creating videos on TikTok centered around short comedy sketches based on random facts found online, leading to several sponsored deals and promotions. As someone who values mental wellbeing, Justin's ultimate goal is to create content that relieves stress by building a sustainable brand and career out of producing comedy and horror content.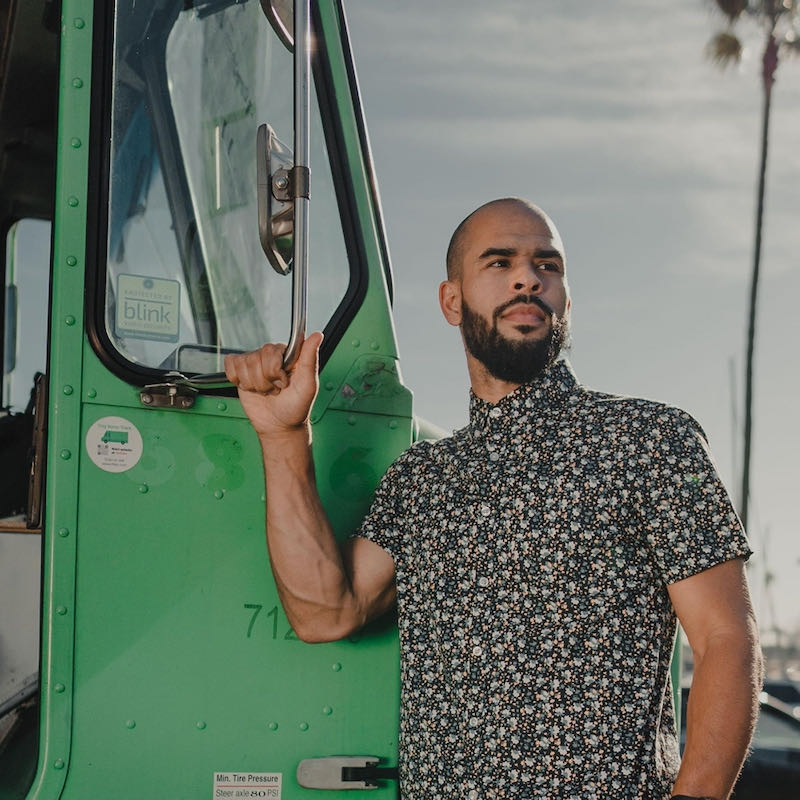 Vaughn Dabney

​
Vaughn Dabney is a best-selling author and software engineer of 14 years. Vaughn has made recent headlines by living in a tiny home he built inside a delivery truck. His home, which is powered by solar panels and includes a kitchen, full bathroom, and a Murphy bed, has been featured on NBC's "Today Show" and "Open House". Vaughn's latest company, Unoma Haus was launched in September 2020 which designs and builds high-quality, solar-powered van conversions for people to rent and live in. The company's focus is on community and building cities and hubs based on regenerative building, experiential living, and the human connection.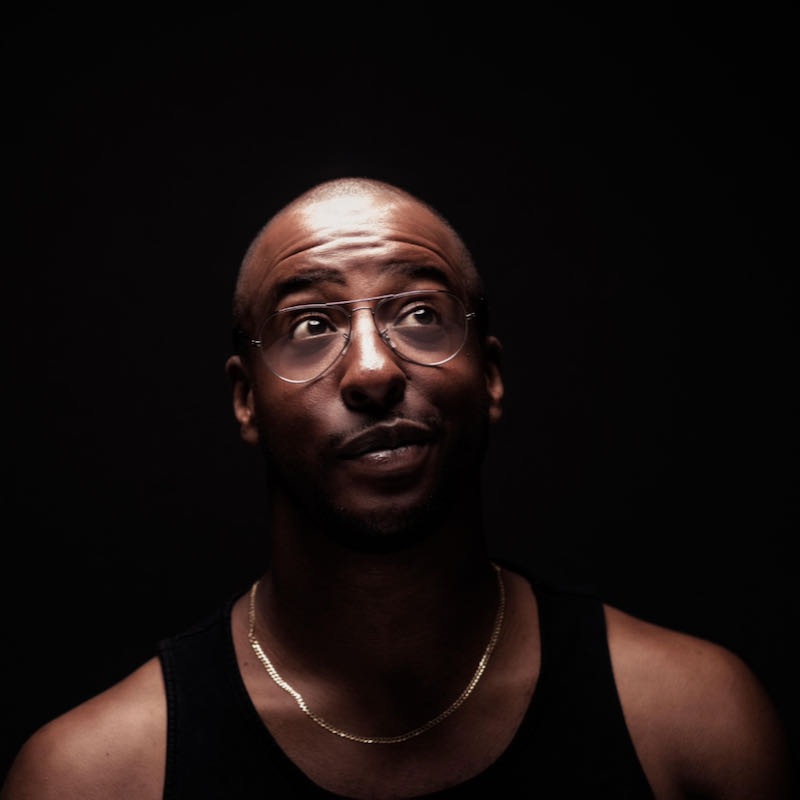 Xavier D'Leau

​

​
Xavier D'Leau is a blogger, vlogger, social commentator, and digital content creator living in Los Angeles, CA. He writes about the everyday musings of what it is to be a Black male in a large city at XavierDLeau.com. Xavier takes his social commentary to his Spotify Partner podcast, Jade + XD. He's also a multi-award-winning producer for the second season of the web series Quarter Century and a featured speaker at the 2015 TEDx Conference.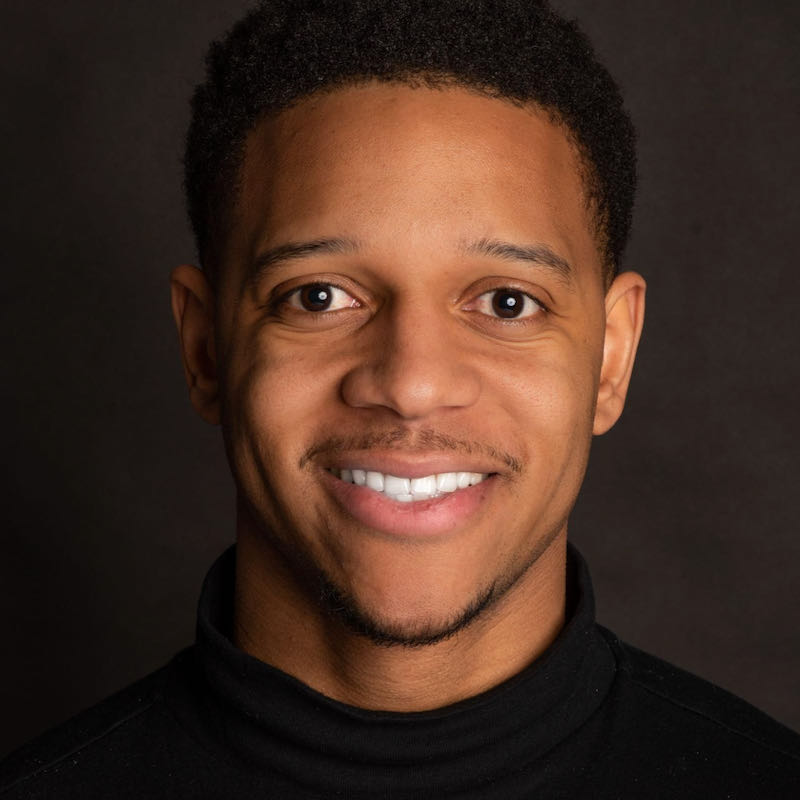 Jesse Martin

​

Jesse is a writer, producer, and actor with credits ranging from comedy to drama on multiple award-winning projects. Currently, a staff writer on Richard Jefferson's 'The Sports Gap', Jesse also has a body of accomplished original work such as the film 'Blind Currency', the co-written film 'Black Theory', and original TV pilot 'Columbia'. Jesse performs stand-up comedy around LA and NYC, having hosted and performed at shows with comedians and writers from 'Comedy Central', 'Conan', 'The Daily Show', and more. As an actor, Jesse is SAG-Eligible and has appeared in multiple Co-Star roles on Investigation Discovery, the feature film 'The Fearless Two', and commercial advertisements for GQ, Uber Eats, and Degree for Men among others.
ALONZO

​

​

​
There is a new voice in music and his name is ALONZO. ALONZO is a small-town boy with a voice that can move the world. This America's Got Talent semi-finalist was the first lead singer to ever be approved by the Prince Estate to sing on the 4 U Prince Tour. Powerful, determined, & fearless, ALONZO has sold out 4 tours across Asia and is a favorite at many of LA's top live music venues including Whiskey A GoGo & The Viper Room. In the Fall of 2020, ALONZO debuted his third single "Sexin' You" at #21 on iTunes, sandwiched between Chris Brown and Usher. Sexin' You went on to become ALONZO's first Grammy contending single after being reviewed by the Recording Academy & its voting members. In 2021, ALONZO released his debut Album "ENOUGH" debuting in the top 20 at #14 on the iTunes Rock charts directly under legendary Rock bands "The Beatles" & "Queen". ALONZO has done background vocals for Christina Aguilera and in 2022 was inducted into the Rockford Public School district's "Fine Arts Hall Of Fame". ALONZO continues to push the boundaries of the independent artist. A singer, songwriter, dancer, and unmatched performer. ALONZO is "One to watch".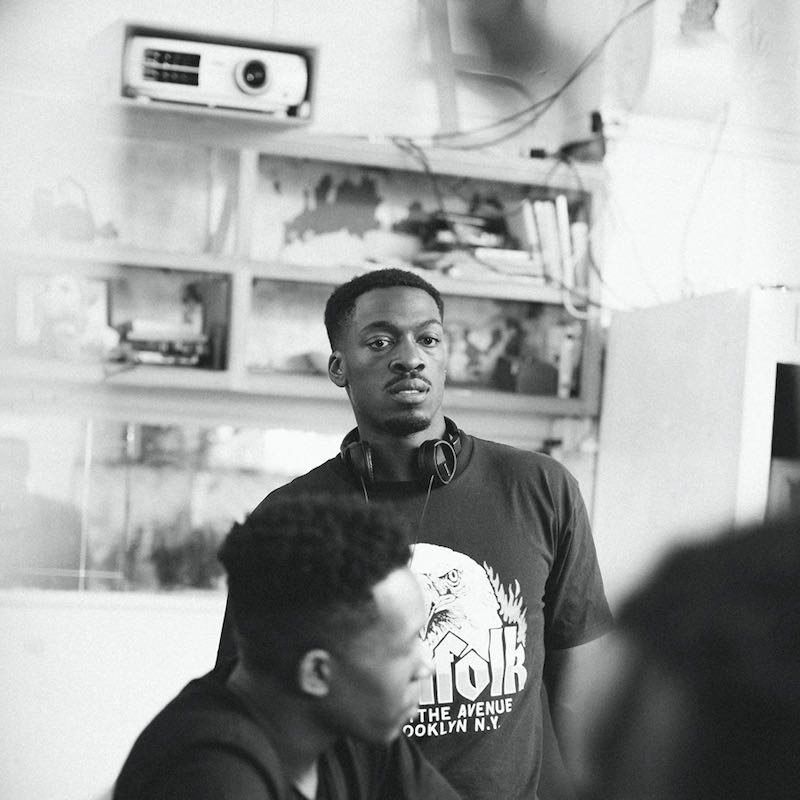 Dennis Williams II

​

​
Dennis Williams II is a writer and director who first studied theatre as a playwright in college before getting his first gig as a comedy writer for 'Funny or Die'. Currently, a staff writer on Richard Jefferson's 'The Sports Gap', Dennis's credentials include creating an award-winning short, 'Note to Self', creating, writing, and directing the comedy 'Payroll', writing and directing 'Clout'. He was chosen as a LinkedIn Top Voice in both 2016 and 2017, and was 1 of 8 fellows accepted into Vanishing Angle's 'Short to Feature Lab'. Dennis has been recognized for his unique story of overcoming homelessness and is now mostly focused on the pre-production of his feature film Unicorn.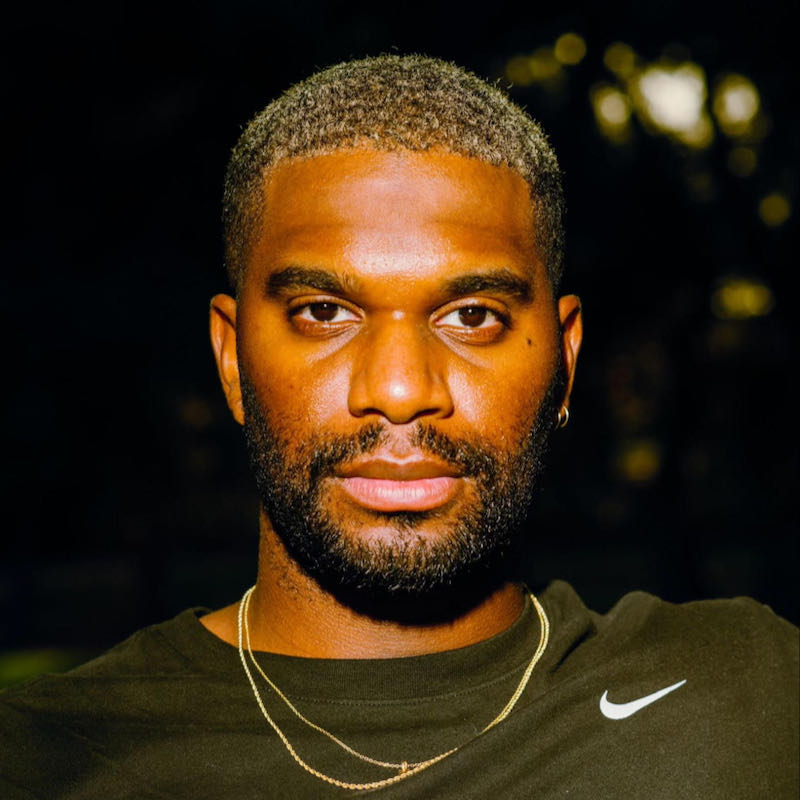 Bradford Wilson

​

​
Bradford Wilson is an award-winning actor, filmmaker and former college golfer. Focusing on his love of golf, he shares his unique perspective on social media to bring conversations such as Blackness in golf and diversity and inclusion in golf, mental health, and much more to the forefront. Bradford co-created a podcast, 'Group Golf Therapy', where interviews are conducted with current and former professional golfers and golf industry professionals, not about how well they play, but about how they are doing. As a prominent golf personality and host, Bradford's sights are set on turning 'The Bradford Wilson Golf Show' into a digital series.
ROOTED & RISING WAS DESIGNED AND RUN WITH EXPERT ADVISORS IN THE FIELDS OF DIGITAL CREATIVITY AND MEN'S MENTAL HEALTH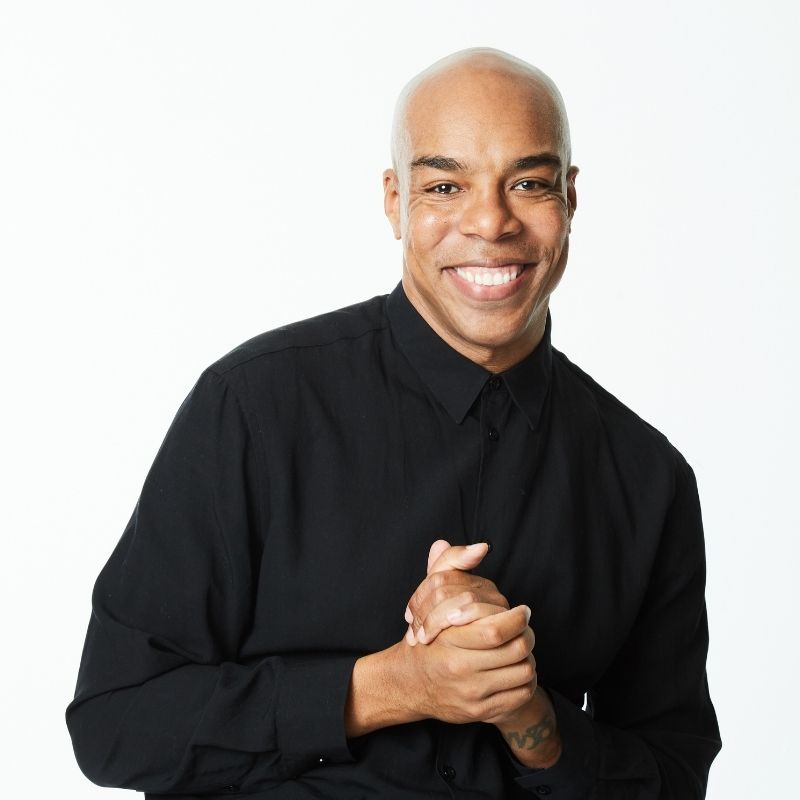 Chris Denson
Chris Denson is an award-winning innovation advocate, marketer, host, and humour-inspired content creator. As both a storyteller and practitioner, he is an expert at uncovering unique business insights, cultural touchpoints, technological applications, imaginative thinking, and the emotional intelligence required to bring groundbreaking ideas to life. From Fortune 50 brands to startups to government entities, he has applied his expertise to help individuals and organizations increase their innovation potential. He is the author of the 2018 Amazon #1 bestseller, "Crushing the Box: 10 Essential Rules for Breaking Essential Rules," creator and host of the Innovation Crush podcast series, and currently serves as the first-ever US Director of Innovation at MullenLowe, an award-winning IPG creative agency.
Dr. Derek Griffith, PhD
Dr. Derek M. Griffith is a Founding Co-Director of the Racial Justice Institute at Georgetown University, Founder and Director of the Center for Men's Health Equity, and Professor of Health Systems Administration and Oncology. Trained in psychology and public health, Dr. Griffith's program of research focuses on developing strategies to achieve racial, ethnic and gender equity in health. He has particular expertise in considering the role of structural racism as a determinant of health. Dr. Griffith also specializes in multi-level interventions to improve Black and Latinx men's health and well-being that use an intersectional approach and consider biological, psychological, and social factors.