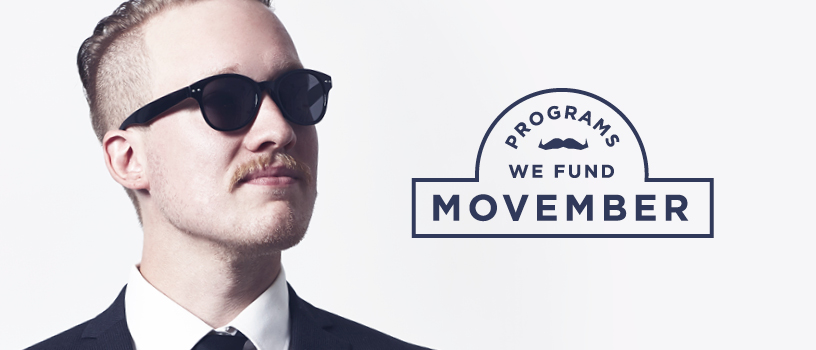 The rife, widespread nature of mental health problems in the U.S. makes it a public health problem. Through our proven model of funding innovating, disruptive programs, the Movember Foundation is taking on this public health issue locally to have a global impact.
We are proud to announce our partnership with
Prevention Institute
, a national non-profit center dedicated to improving community health and wellbeing. We joined with Prevention Institute to develop a detailed landscape
report
on the current state of mental health for American men and boys. This report confirmed that mental health problems are pervasive and extensive in the U.S. Prevention Institute discovered that trauma, and its associated symptoms of mental and psychological illness, is more prevalent in the U.S. than in most other countries in the world.
The Movember Foundation stands for constructive change. We challenge the status quo, driving significant outcomes from the conversations we create and funds we raise. This report will help us shape our strategic direction and resource allocation, with a goal to fund programs that will have the biggest impact on men and boy's mental health.
Through our work with Prevention Institute, we will create programs that meet men and boys where they are, in their community, to promote resilience across generations.
Ultimately, we seek to help men and boys be more mentally healthy, take action early and live lives free of stigma and discrimination.
As we continue our work with Prevention Institute, we will determine the best ways to enact positive change in the community. We will announce these mental health programs over the coming months.
Together we are changing the face of men's health.
The full Prevention Institute report can be downloaded
here
.